For businesses of all sizes, social media marketing is a great method to reach out to prospects and consumers. People use social media to discover, learn about, follow, and shop from brands, so if you're not on Facebook, Instagram, or LinkedIn, you're missing out! Great social media marketing may help your company achieve extraordinary success by cultivating loyal brand advocates and even driving leads and sales.
You'll discover everything you need to know about social media marketing in this comprehensive guide: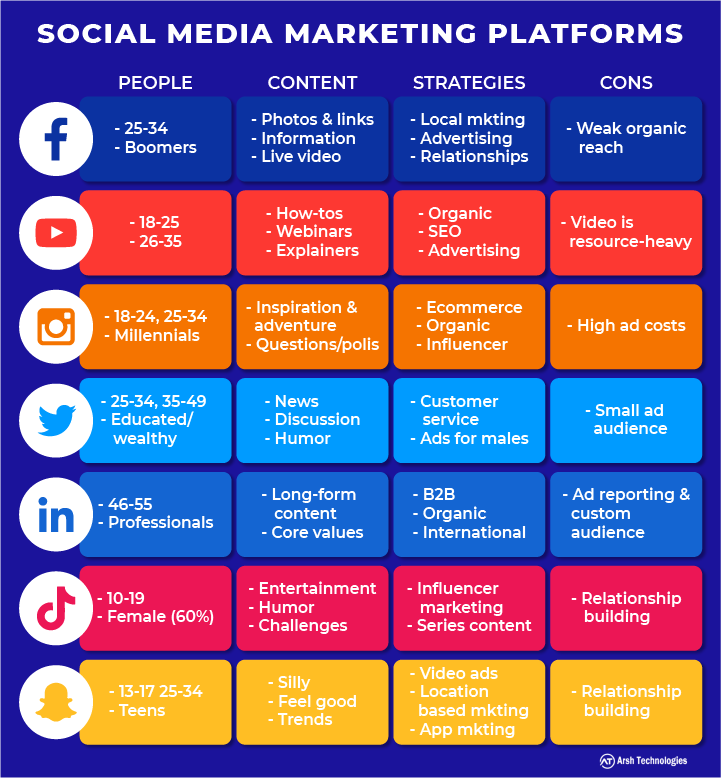 What is social media marketing?
Social media marketing is a type of digital marketing that makes use of the popularity of social media networks to reach marketing and branding objectives. But it's not just a matter of setting up business accounts and publishing whenever you want. Social media marketing necessitates a dynamic plan with measurable objectives, which includes:
Keeping your profiles up to date and optimizing them.
Posting images, films, tales, and live videos that define your brand and appeal to a targeted audience.
Monitoring your reputation and responding to comments, shares, and likes.
To create a community around your brand, follow and engage with your followers, customers, and influencers.
Paid social media advertising allows you to pay to have your business appear in front of big numbers of highly targeted individuals on social media.
Benefits of social media marketing
Social media is one of the most efficient free methods for marketing your business nowadays because of its extensive use and versatility. Some of the special advantages of social media marketing are as follows:
Humanize your company: Using social media, you may make your company a more active participant in your market. Your profile, postings, and interactions with other users all contribute to a persona that your audience can get to know, connect with, and trust.
Drive traffic: With your profile link, blog post links in your posts, and adverts, social media is a great way to get more people to visit your website and convert them into customers.
Create leads and consumers: Using features like Instagram/Facebook shops, direct messaging, call to action buttons on profiles, and appointment booking options, you may produce leads and customers directly on these platforms.
Increase brand recognition: The visual aspect of social media platforms helps you to develop a visual identity and boost brand awareness across a large audience. And increased brand recognition translates to improved performance in all of your other initiatives.
Build relationships: These platforms allow you to engage with your followers in both direct and indirect ways, allowing you to network, receive feedback, hold discussions, and connect directly with individuals.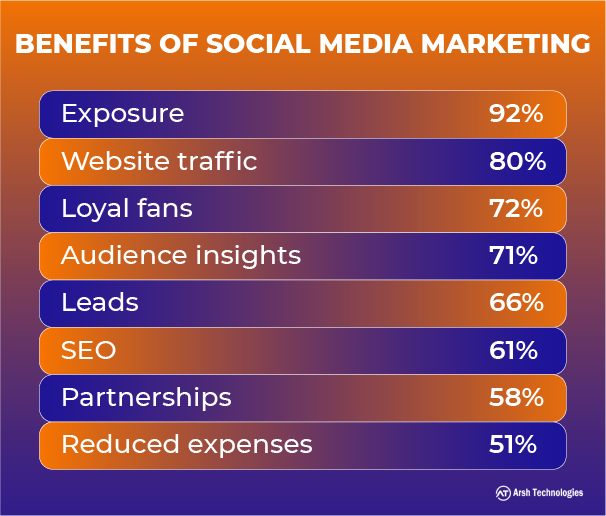 The larger and more engaged your social media following is, the easier it will be to meet your marketing objectives.
Social media marketing statistics
Don't simply take our word for it when it comes to the perks listed above. Take a look at some social media marketing statistics to see how effective it is:
Every day, the average American adult spends 2.25 hours on social media.
Over 70% of consumers who have had a good experience with a company on social media will tell their friends and family about it.
Every month, on average, Facebook users click on 12 Facebook ads.
Instagram is used by 81 percent of individuals to investigate products and services.
When they receive a response to their tweet, nearly 80% of Twitter users are more positive towards the company.
On LinkedIn, four out of five people are in charge of making business decisions.
TikTok users spend 46 percent of their time using the app without any other distractions.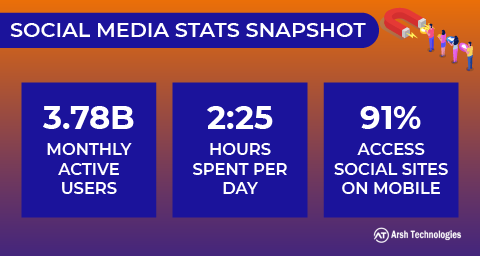 The essentials of a successful social media marketing strategy
Every business's successful social media marketing approach will be different, but there are a few aspects that they will all have in common:
Knowledge of your audience: Knowledge of your target audience, including what platforms they use, when and why they use them, what material they enjoy, who else they follow, and so on.
Knowledge of your audience: Knowledge of your target audience, including what platforms they use, when and why they use them, what material they enjoy, who else they follow, and so on.
Knowledge of your audience: Knowledge of your target audience, including what platforms they use, when and why they use them, what material they enjoy, who else they follow, and so on.
Knowledge of your audience: Knowledge of your target audience, including what platforms they use, when and why they use them, what material they enjoy, who else they follow, and so on.
Knowledge of your audience: Knowledge of your target audience, including what platforms they use, when and why they use them, what material they enjoy, who else they follow, and so on.
Knowledge of your audience: Knowledge of your target audience, including what platforms they use, when and why they use them, what material they enjoy, who else they follow, and so on.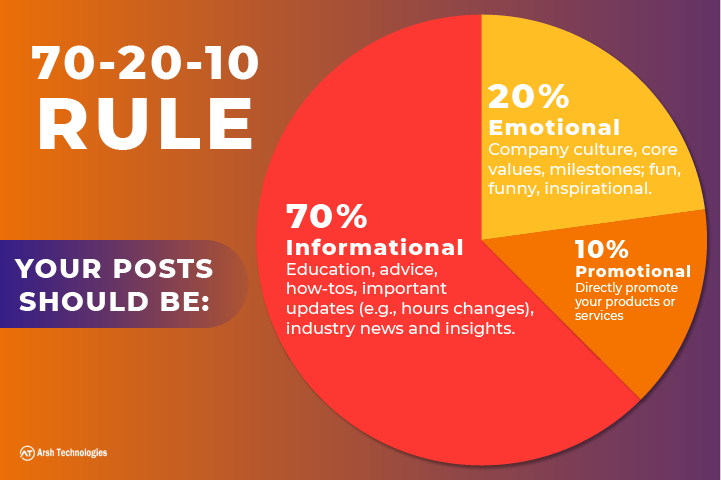 Creating your social media marketing plan
It's time to put your social media marketing strategy into action now that you've learned the basics. Your social media marketing campaign will be carried out according to your plan. It gives your efforts structure so you can track your progress and make sure you're using your resources effectively. Here's how to put together a social media marketing strategy:
Choose your platforms carefully: Choose your platform depending on your target demographic, prominent platforms in your sector, and your bandwidth. Take on only as many platforms as you can actively maintain. You can always start with one and work your way up as you gain experience.
Set goals and objectives: To begin, keep them simple and task-oriented, such as posting once a day for a month, setting up your profiles, or conducting a competitive analysis. Once you've established a routine and gathered data, you'll be able to set more specific and strategic goals, such as increasing your following by X% or publishing X [content kinds your audience enjoys] every month.
Regularly report and adjust: Use the analytics on each site to observe which posts garner the most engagement, if you're gaining more followers, and who your audience is. What works should be harnessed and scaled up, while what doesn't should be eliminated.
Social media marketing tips
Are you ready to start promoting on social media? To help you get started with your social media efforts, here are a few social media marketing recommendations.
Create diverse content
When it comes to social media marketing, content reigns supreme, as it does in other aspects of internet marketing. Make sure you update on a frequent basis and provide truly useful material that your ideal clients would like. This includes the following:
How-tos and fast hints
Data and insights from the local and industry news
Polls, inquiries, and competitions
Announcements and updates
It also entails taking advantage of the various formats available on social media, such as photographs, videos, tales, live streaming, online storefronts, and more.
For assistance in creating fantastic social media material, go to:
Take a look at our Instagram Live, Facebook Live, and YouTube Live guides.
Try out these 6 Epic Instagram Story Hacks You'll Regret Not Knowing About Earlier.
Make use of templates! Like these Social Media Post Templates for the Holidays and Christmas.
Stay consistent
When you use social media to sell your business, you may present your brand image across a range of social media channels. While each platform has its own environment and voice, your company's essential identity should remain consistent, whether it's pleasant, fun, or trustworthy.
Participate rather than just posting.
To put it another way, don't check in once a month to schedule all of your postings. Communities exist on social media platforms. Respond to comments, like, share, and comment on their postings, operate live broadcasts, post polls and real-time questions to start debates, and repost other people's work.
Use content creation tools
Allow no one to convince you that Instagram is the most visually appealing social networking platform. They're all the same! If you want your articles to stick out in someone's feed, use attractive visuals—photos, graphics, and words rendered into art. Templates and features in content creation platforms like Canva allow you to rapidly generate visuals that look professional, include your logo, and are consistent with your brand.
Repurpose, repost, recycle
Because social media is so busy, posting outstanding material on a regular basis is essential if you want to achieve traction with your audience. What is the key to doing this? The three Rs are as follows:
Repurpose: Turn a customer review into a Facebook post, a blog article into a series of Tweets, a case study into a customer spotlight on Instagram, and a webinar deck into a LinkedIn carousel post. The options are limitless.
Repost: Use it sparingly, but it's a terrific method to fill in holes in your content calendar. Retweet and repost user-generated and influencer material on Instagram. You can also curate content from reputable sources and include links to such sources in your postings.
Recycle: Upload your TikTok videos and Instagram Reels to YouTube; re-share your best-performing blog posts once a month to gain new followers; and upload your Facebook Live records to YouTube.
Curate your own feed
We're always seeking for new methods to appear in other people's feeds, but we forget that our own has worth. Keep track of your competition so you can keep tabs on them, gain ideas for your own approach, and find gaps to fix. To keep on top of trends and educate yourself, follow influencers. For inspiration and out-of-the-box ideas, follow brands who reflect your beliefs or have fantastic content strategy.
Measure success with analytics
Without tracking data, you won't be able to determine the performance of your social media marketing tactics. Google Analytics is a terrific social media marketing tool that may help you measure your most successful social media marketing efforts and determine which ones should be abandoned. Add tracking tags to your social media marketing initiatives so you can keep track of how well they're performing. Also, make use of the analytics provided by each social site to gain even more insight into which of your social posts is performing well with your audience.
Advertise
One of the numerous benefits of advertising on social media is that it is a very cost-effective approach to reach a larger audience. You can get your content and offerings in front of a large audience for a very little cost if you play your cards well. Most social media networks have highly fine-grained targeting options, allowing you to target only the people who are most likely to be interested in your company. Here are some resources and advice to help you get started with sponsored social media marketing:
Facebook ads
Pinterest ads
Instagram ads
The best social media marketing platforms for business
Facebook, YouTube, Instagram, LinkedIn, Twitter, TikTok, and Snapchat are among the top social media marketing tools for businesses. Different social media marketing sites necessitate different tactics, so here's a quick rundown of each one's user base, general moods, benefits, drawbacks, and content categories.
The Biggest, Baddest, Most Popular Social Media Platforms and How to Use Them can provide you a detailed look at each platform: The Biggest, Baddest, Most Popular Social Media Platforms and How to Use Them.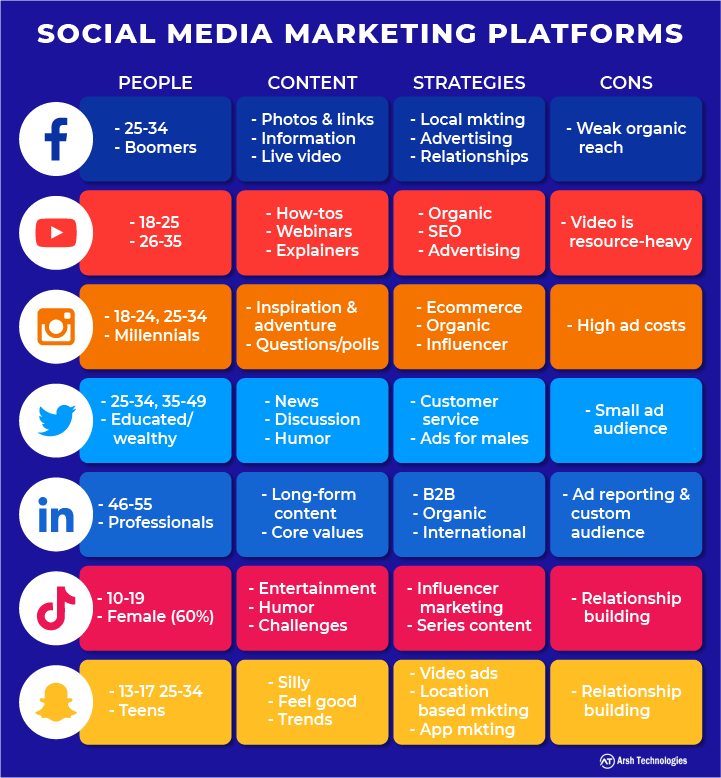 Facebook
Facebook is the world's most popular social networking site, as well as one of the most popular local business directories. It is used by people of all ages to interact with friends and family, join in groups and forums, locate and visit local businesses, and follow brands. Facebook is an excellent medium for social media marketing because it allows you to:
Maintain relationships with current clients.
Changes in hours, events, and milestones should all be announced.
Hold debates and live streaming.
Market to the baby boomer generation
Because organic reach on Facebook is limited, Facebook advertising is your best bet if you're wanting to create leads or reach new audiences.
YouTube
You might not think of YouTube as a social media marketing platform, but it fits the bill: you can upload videos to your channel, share, comment on, and like other videos, and follow other accounts. You also get a curated feed with recommended videos on your homepage. The key to YouTube social media marketing is to give value rather than try to "go viral." It's most useful for:
How-tos, tutorials, and explainer videos
Shoppable Live broadcasts are available on YouTube.
Advertisement (video ads and display ads on the platform)
SEO (the "how to" SERP is dominated by video!)
Instagram
Despite the fact that it launched years after LinkedIn and Twitter, Instagram swiftly overtook them and in 2018 topped one billion monthly active users. Feed posts, Stories, Lives, Reels, and IGTV are among its most popular content formats. Instagram is used by people to follow influencers and brands that they buy from and who share their beliefs. Create an Instagram bio and use it for the following purposes:
Shopping in a social setting
Marketing with influencers
Company culture based on user-generated content
Instagram advertisements are often more expensive than Facebook ads, but the good news is that organic reach is also greater.
LinkedIn
LinkedIn is a professional networking site, but it's also a motivating community that promotes leadership, education, and basic beliefs. It's a terrific way to convey your corporate culture and establish your personal brand alongside your business brand, in addition to networking, finding prospects, and sharing market knowledge. Take attention when creating your LinkedIn company page because there are a lot of tools to take advantage of. LinkedIn is an excellent resource for:
Attract the best people.
Make connections with colleagues, customers, and partners.
Share your company's history and culture.
Report on industry developments and trends.
Twitter
Twitter is a gorgeously tangled web of brief musings, valuable tidbits, and energizing debates. You should be active on all social media platforms on a regular basis, but it's especially crucial here. Twitter is used by many people to get news, follow brands, and get customer support. When a consumer says anything wonderful about you on Twitter, repost it, and when you can, answer people's inquiries. You might wish to do the following for effective Twitter social media marketing:
Keep up with the latest news and trends by following influencers.
Tell a tale with a sequence of Tweets in a single thread.
Make yourself available for customer service and answers to frequently asked questions.
Snapchat
Snapchat isn't limited to teenagers. Its main age group (75 percent) is 13-34, and it's more locally focused than you might imagine, thanks to Snap Maps, geofilters, and a partnership with Gannett. While the site does not allow for the formation of connections, it does allow for the creation of an audience via the use of amusing photographs and short movies. Snapchat can be used to:
Marketing based on location
App promotion
Content that makes you happy
TikTok
TikTok is the fastest-growing social media platform of all time, with one billion monthly active users in just five years. While it is best recognised for dance, the platform has a slew of other popular genres that are still growing. Businesses are figuring out how to use it as a marketing tool, but keep in mind that TikTok is mostly used for enjoyment, so make sure your videos reflect that. TikTok can be used to:
Take part in popular challenges.
Post entertaining and motivational videos.
Be approachable.
Social media marketing services
A successful social media marketing strategy includes numerous platforms and frequently a mix of organic and paid tactics, regardless of how free and easy each network is. This can be time-consuming, and while it's a nice problem to have, the more you use social media to increase your audience, the more difficult it will be to stay up. To help businesses get the most out of social media, social media marketing services exist in many forms and sizes. Consider the following scenario:
Social media management software: HootSuite and Sprout Social, for example, leverage proprietary technologies to help more experienced social media marketers streamline their processes and obtain comprehensive data.
Digital marketing agencies: Just as one platform cannot handle all aspects of social media marketing, one channel cannot handle all aspects of overall marketing. Digital marketing services can assist you in integrating social media marketing into a larger marketing strategy that includes email, website, SEO, and other elements.
Hybrid services: Some companies provide a combination of the above. LOCALiQ's social advertising services, for example, leverage unique technology to manage your strategy and allow you to focus on social alone or as part of a larger strategy.
Start prioritizing your social media marketing strategy
Using social media for marketing purposes does more than just increasing site traffic and expanding your reach. It gives your company a personality with whom your customers can communicate and connect on a deeper level.
The most important thing to remember is that social media is not a venue for pitching your business, regardless of which platforms you use or how you use them. It's a place where you can show off your personality, demonstrate your values, provide important information, and help others. There will be no need to pitch because people will organically follow you and promote your work. And with this strategy, you'll achieve not only your commercial objectives, but also all of the other intangibles that lead to happiness and fulfillment.