Digital Marketing Specialist
Obsessed with Social Media Marketing, Email Marketing, Content Writing, WordPress, AdWords, and SEO since 2019.
I'm a Digital Marketing Specialist; if you want to build a great brand presence and achieve awesome business growth, I'm here.
I built and implemented data-driven digital advertising strategies for companies of all sizes.
My industry expertise includes Manufacturing Industries, Hospitals, Digital marketing firm, Coaching Institute, Restaurants and cryptocurrency.
I Create Advanced Digital Marketing Strategies to make your Business ready for Digital Growth.
Paid and earned brand engagement across all the latest platforms.
Search Engine Optimization
From omni channel to hyperlocal solutions, for brands big and small.
Customized, actionable content—accountable to performance.
Boosting conversions and retention at scale with highly personalized email campaigns.
More calls to your business, visits to your website, or customers to your store.
Advanced Facebook ads with Facebook Pixel, custom audiences, lookalike audiences & do Facebook retargeting ads that sell.
Boost Your Career by Learning Skills in High Demand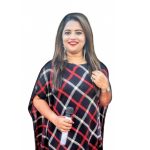 "I worked with Hetal on designing for my talkshow. She did an incredible job in a short time and at a great price. Easy to work with, had great ideas and a good listener. I highly recommend her to anyone looking for a graphic designer."
"Helped me develop the website for my small business. She is professional, responsive and capable and able to resolve any kinds that came up along the way. I whole-heartedly recommend."
"Incredibly happy with the work we had done with Hetal. We will absolutely use these services again and will recommend to anyone looking to get digital marketing service at a very reasonable price. "
Girish Gajjar -Founder of Adtimes
"It was a pleasure working with Hetal for graphics designing. She carefully evaluated our needs in a very organized and professional manner.
I Work within Client's Budget!
believe that analysis of your company and your customers is key in responding effectively to your promotional needs.